Will the Vegan Diet Win an Oscar? Two Academy Award Winners Partner on 'Game Changers' Documentary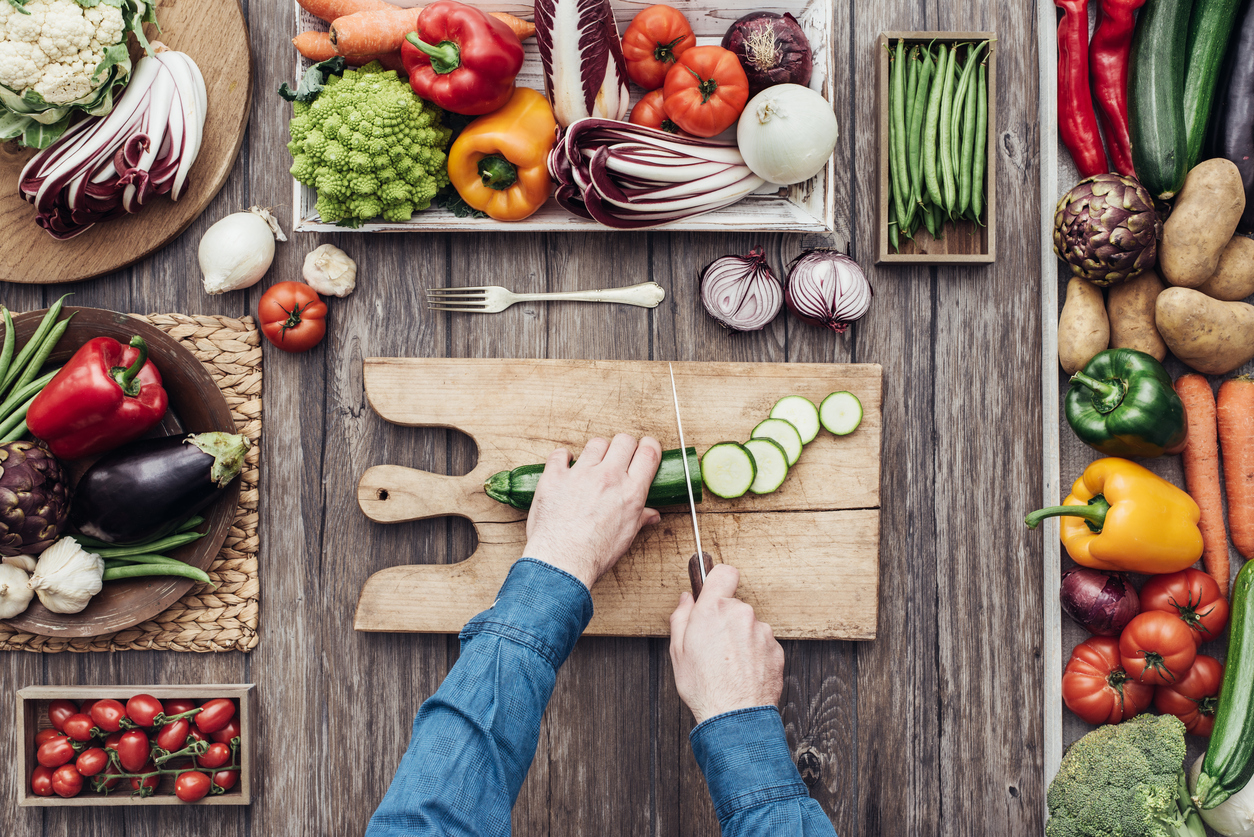 The vegan diet is about to get a Titanic makeover as Academy Award winning director, deep ocean explorer, and committed vegan and environmentalist James Cameron is producing the forthcoming documentary "The Game Changers." The film is being directed by Louis Psihoyos, who won the 2010 Academy Award for best documentary feature for "The Cove," which followed the controversial Japanese dolphin fishing practice.
"The Game Changers" aims to discuss one of the most common misconceptions about the vegan diet – that protein is somehow lacking or incomplete compared with animal protein. Some of the world's top athletes are vegan or vegetarian including Grand Slam tennis star Venus Williams, boxing legend Mike Tyson, and nine-time track and field Olympic gold medalist, Carl Lewis. Athletes, soldiers, and cultural icons will discuss how they thrive on a vegan diet.
""The world's strongest guy is a vegan," Psihoyos told Boulder Magazine. "The world's fastest guy, Carl Lewis, was the first to break 10 seconds, and he did it when he was a vegan."
"We're trying to dispel the myth that you need protein from animals to become a real man," Psihoyos said. "I'm probably more excited about this one than anything I've done so far because I feel like it will change things perceptibly."
According to Psihoyos, switching to a plant-based diet is the single most impactful step one can take toward reducing global warming. Cameron's vegan commitment also highlights the benefits to the planet and the climate. He addressed climate change issues in his 2013 documentary series "The Years of Living Dangerously."  Cameron recently partnered with another athlete who's embraced a plant-based diet, former California Governor Arnold Schwarzenegger. They worked together on several P.S.A.s focused on the benefits of reducing one's meat intake.
The new film came to Psihoyos and Cameron through Ultimate Fighting Champion James "Lightning" Wilks.
"He and Joseph Pace, who works on animal rights up in Canada, came to me with the idea. They wanted to know if I knew of a director who could do the film, and I started thinking about it," says Psihoyos.
"About 18 percent of the carbon dioxide that we produce comes from the raising of feed for animals that we, in turn, are going to eat," Psihoyos says.
"So if you want to save the oceans, if you want to save the environment, the best thing you can do—and you do it three times a day—is develop more of a plant-based diet. It's more important than solar panels or driving a Prius or an electric car."
The film is set for release later this year.
Find Jill on Twitter and Instagram
Related on EcoSalon
Global Warming Gets a Titanic Wake-Up Call: James Cameron's Eco Documentary
Dr. Oz Just Called the Vegan Diet the 'Single Biggest Movement of 2017'
Farewell, Ringling Bros.: I Was Once a (Very Sad) Circus Animal
The post Will the Vegan Diet Win an Oscar? Two Academy Award Winners Partner on 'Game Changers' Documentary appeared first on EcoSalon.
---