Moby Just Released the Must-Watch Video for the Resistance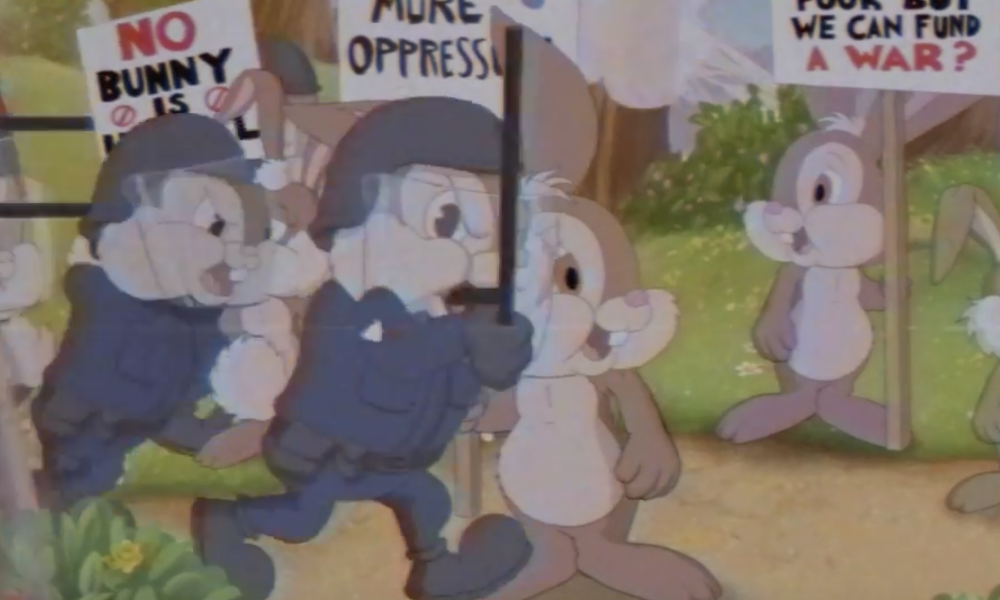 Early this week, Moby & The Void Pacific Choir released a powerful music video for the song, "In This Cold Place," off of their recently released album, "More Fast Songs About the Apocalypse." 
The controversial video covers a lot of discomfiting terrain (like, A LOT), most notably taking aim at Donald Trump, aligning him with Nazis by turning his likeness into a rocket-launching swastika. Yeah.
"As time has passed, I've wanted more and more for my work to somehow reflect my political concerns and my world views and issues that are important to me," Moby told the Huffington Post.
"I've realized that music videos are just a really good way of trying to do that."
Although the video takes direct aim at Trump, racial intolerance, and sexual harassment, it also hits the industrialized factory farm industry hard, too.
"I've been a vegan now for 30 years and honestly, the cause of animal rights ―that's my life's work," Moby says.
"There's almost nothing that humans are doing that's more destructive to our species than using animals for food. And of course we're destroying the animals ― a couple hundred billion a year ― but in doing [that], we're also killing ourselves and making the planet uninhabitable."
Watch the video below and then share it with your racist, homophobic, Trump-loving uncle. (You've got time. That awkward Thanksgiving dinner is still 5 months away.)
Related on EcoSalon
What Your Favorite Music Says About You, According to Science
Muppets Kill it at Music Festival [Video]
Hey, it's the Sh!tty Music Industry and Kesha is Living It: #NowWhat
The post Moby Just Released the Must-Watch Video for the Resistance appeared first on EcoSalon.
---