Let Transgender People Tell Their Own Stories: #NowWhat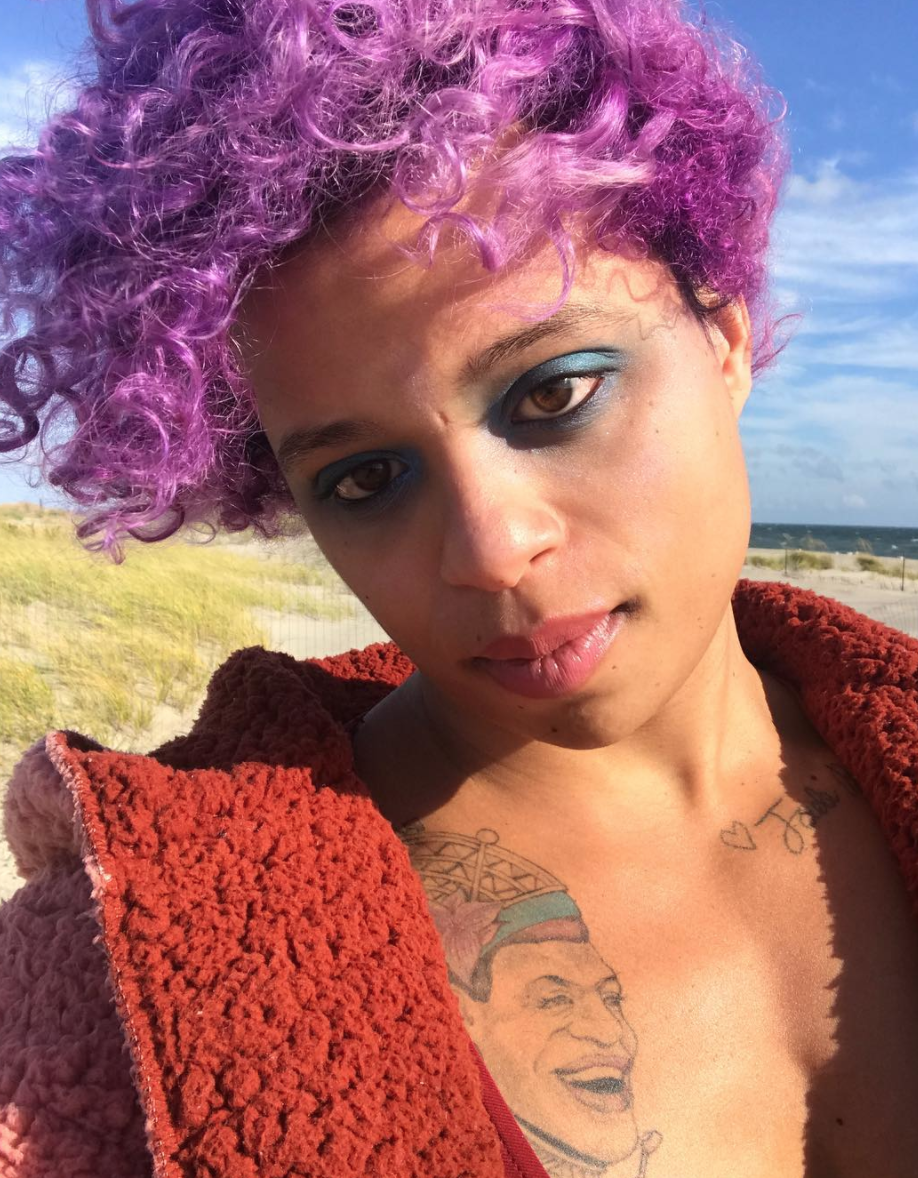 Who should be telling the stories about transgender people?
Jade Lenier, writer and mental health advocate, succinctly explains their thoughts on transgender storytelling with this epic sentiment: Allies aren't a voice for the voiceless—just pass the mic.
Lenier's point echoes Reina Gossett's ideas concerning how transgender people rarely get to tell their own stories.
The storyteller matters
Gossett recently penned a piece on the importance of transgender storytelling for Teen Vogue and Them. The moving piece contained Gossett's thoughts on a new documentary on Netflix.
"After debuting his documentary 'The Death and Life of Marsha P. Johnson' on Netflix… David France came under scrutiny when Reina Gossett, the co-director of a different film, 'Happy Birthday, Marsha!,' came forward and accused him of stealing her research," Them reports.
Gossett's frustration came from a valid place that needs more attention. The entire piece is moving, but its thesis is in the following quote.
"Too often, people with resources who already have a platform become the ones to tell the stories of those at the margins rather than people who themselves belong to these communities," Gossett writes.
"The process ends up extracting from people who are taking the most risks just to live our lives and connect with our histories, and the result ends up on Netflix, a platform you have to pay to even access. It goes against so much of what I have been working towards."
The importance of telling your own story
Generally, transgender people aren't the ones telling their stories. This can lead to poor storytelling and news pieces that are oftentimes harmful to transgender people and their experiences. So, even though allies are great people to have around, they are not the voice for the voiceless, explains Jade Lenier.
"I can speak with authenticity and authority on my own experiences," says Lenier. "Allies speaking for me strips me of my seat at the table. When I get to share with the world, unrestricted, about what being in my skin is like, I'm not filtered through misunderstanding, stigma, or misinformation. [This] often plagues stories about our community that are made without our input."
Educating through better reporting
Lenier adds that, in general, only 50 percent of news stories they saw in 2017 that feature transgender people get it right, and the 50 percent that is right they credit to transgender advocates and social media backlash against companies being behind the learning curve.
"I think it's really harmful when stories [that feature] a transgender person are focused on invasive personal questions, negative assumptions and stereotypes about their background and life, and misinformation about the person," Lenier adds
Lenier feels like the trans community is devalued, disrespected, and unwelcome in greater society when they see those portrayals. They are concerned that these stories could further impact the mental well-being of transgender youth, who are vulnerable to family rejection, mental health problems due to the stigma they experience for their identities, social ostracizing, and hate crimes. And let's not forget the other difficulties and heartbreaks that come with being a teenager.
Lenier worries that these skewed stories impact on cisgender (non-trans) people in greater society will instill fear and hatred, spread further misinformation, and in some cases, even dehumanize and justify violence against "us to them".
"We are just trying to survive and thrive like everyone else," adds Lenier.
Where allies can step-up
However, Lenier says they'd love to see allies do more to amplify the contributions of transgender people. Because when cisgender people create inclusive environments safe for transgender people—and allow them to feel valued and included—everyone wins.
They suggest:
Promoting literature written by transgender authors.
Supporting local organizations serving the transgender community.
Calling your representatives to show support for transgender healthcare in the healthcare reform process.
Actively seeking out transgender members of your organizations for leadership positions.
Embracing educational materials to learn more about transgender identities rather than interrogating transgender people when you meet them.
Seeking out transgender people as featured opinions on trans issues in the media rather than a cis person.
Related on EcoSalon
See the First Beauty Campaign Headed by a Transgender Model [Video]
The Indian Transgender Community is Beautiful [Video]
Tolerance for Transgender and Non-Binary People is Key: #NowWhat
The post Let Transgender People Tell Their Own Stories: #NowWhat appeared first on EcoSalon.
---