Hearts of Palm Fill in for Shellfish in These Delish Vegan Crab Cakes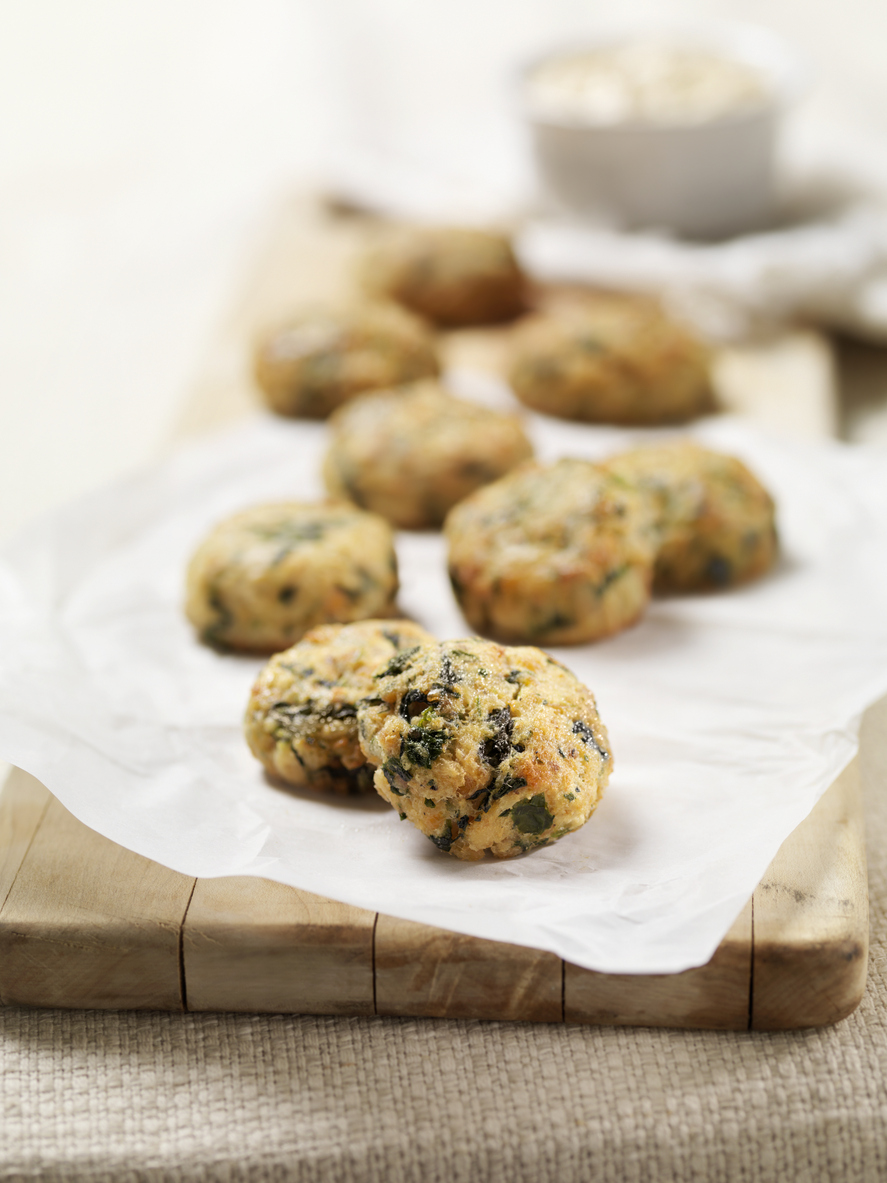 Vegan crab cakes sound like an impossible feat, but alas, this recipe manages to capture the flavors of the traditional Maryland grub without introducing wacky ingredients.
I often struggle to replace meat or fish with a store-bought vegan alternative, as I'm always critical of the ingredients going into the mix. Sure, there are plenty of health benefits that come from removing animal protein from the diet, but there is no promise that a vegan alternative is necessarily healthy. When I see soy-based vegan products, I consider it junk food – I mean, apart from being over-processed and difficult to digest, some 93% of soy in the U.S. is genetically modified. Pass, please.
So, then comes the hard part: creating homemade vegan alternatives to animal-based recipes that look and taste the part, without the dominance of soy (or overly-dense nuts). This hearts of palm crab cakes recipe manages to satisfy all of my nit-picky requirements.
What About Shellfish?
I occasionally eat fish, but the more I learn about shellfish, in particular, I have been trying to avoid them. Many shellfish are filter-feeders, which means they strain microbes from sea water throughout their life. Over time, high concentrations of pathogens can accumulate in their bodies from their polluted ocean environment.
This recipe eliminates the crab altogether and instead relies on hearts of palm, spice, and a little vegan mayo to achieve the consistency and taste of regular crab cakes. You won't miss the original. And, considering it is a lot lighter, you can have more than one cake at each sitting. Enjoy!
Vegan Crab Cake Recipe
Serves 4-6
Ingredients
2 cans heart of palm, drained and chopped
1/3 cup vegan mayonnaise
1/2 cup whole-wheat or gluten-free Panko breadcrumbs
2 teaspoons vegan Worcestershire sauce
2 tablespoons Dijon mustard
4 dashes Tabasco sauce
1 teaspoon sweet paprika powder
Salt and pepper to taste
1/4 cup vegetable oil
Lemon wedges for serving
Directions
In a large bowl, add have the chopped hearts of palm along with the mayonnaise, breadcrumbs, Worcestershire sauce, mustard, Tabasco, paprika, and salt and pepper. Mix the ingredients together until well combined. Delicately fold in the remaining heart of palm until just combined. This will ensure chunkiness!
Form the "crab" meat into patties.
Bring a skillet to medium-high heat. Once hot, add the vegetable oil. Swirl the oil across the bottom of the skillet and then place as many patties that can fit onto the pan. Cook on both sides for five to ten minutes, or until golden-brown and crispy.
Serve the vegan crab cakes with lemon wedges and a vegan tartar sauce.
Related on EcoSalon
Paleo Crab Cakes
Fish Have Friends, Study Finds
Mercury in Seafood: How Do You Know How Much Fish You Can Safely Eat?
The post Hearts of Palm Fill in for Shellfish in These Delish Vegan Crab Cakes appeared first on EcoSalon.
---