Everything About Trump is Getting Worse, Especially for Immigrants and People of Color: #NowWhat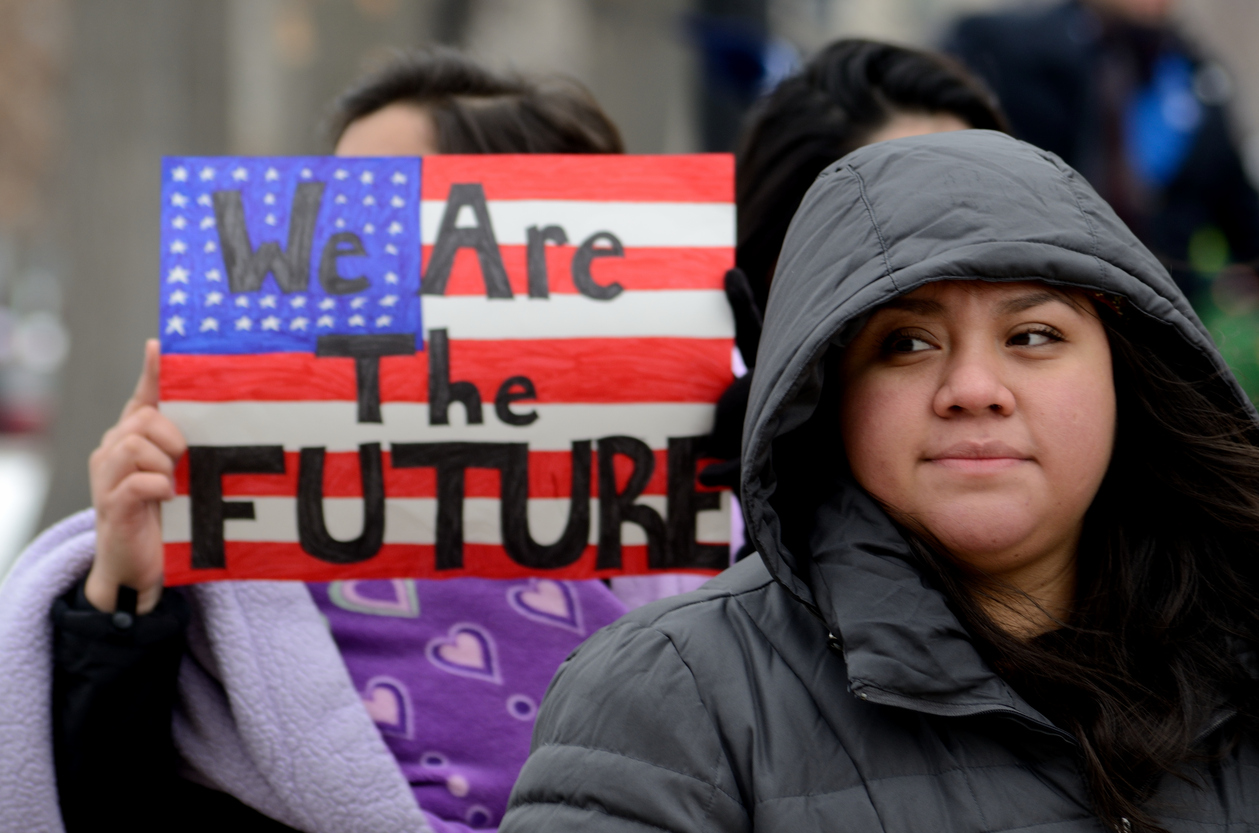 Donald Trump has said many terrible things. But over the past week, it's what Trump has said about immigrants and the insinuation he made about police brutality that concerns us.
Immigrants are people
Trump is doing a top-notch job making immigrants seem less than human. Trump has called Mexicans rapists, proposed travel bans, and most recently made a dangerous generalization about undocumented immigrants.
The slew of Trump's boneheaded comments came during his 2020 campaign speech in Ohio — yes, he's already campaigning.
Trump called undocumented immigrants "gang members who are animals." Then, the president of the United States goes on to describe in creepy, old, white man detail how these "animal gang members" kill cute, young, American girls.
"They don't want to use guns, because it's too fast and it's not painful enough," Trump said.
"So they'll take a young, beautiful girl — 16, 15 and others — and they slice them and dice them with a knife because they want them to go through excruciating pain before they die. And these are the animals that we've been protecting for so long. Well, they're not being protected anymore, folks."
Trump also announced he's pushing for a "merit-based" immigration system that will cut the amount of legal immigrants allowed in America. This new proposal announced by the Senate on Wednesday will favor immigrants with certain education levels and skills.
"The current U.S. immigration system favors uniting family members with relatives already in the country," The LA Times reports.
"It was built on the premise that any person, regardless of how much education or money they have, can come to the United States and create a productive life for themselves."
People of color need the government's support
Trump hasn't done a great job making people of color in America feel safe or like they matter. This past week, the president made his strained relationship with a large part of the American population even worse.
On July 31, Trump "made a joke" about police brutality. During a speech, he asked police officers to not "be too nice" to suspected criminals when arresting them.
"Like when you guys put somebody in the car, and you're protecting their head, you know, the way you put your hand over," Trump said. "You can take the hand away, OK?"
This type of comment is anything but funny. In fact, it's dangerous and only places fuel on the fire of racial tension in America and makes institutional racism worse.
"This disturbing narrative is still at play because the conversation is really about power and privilege," Dr. Froswa' Booker-Drew, Soulstice Consultancy, says.
"This mindset of power over others [makes people believe] that in order to have control, there has to be someone who deserves to be controlled because of their difference. As a country, we really don't have honest conversations about this."
This needs to stop
This type of hateful rhetoric isn't helping anyone and further marginalizes undocumented immigrants and people of color. These people need Americans in power, such as the president, to support them — not tear them down. Because when a person in power — no matter how immature they are — dehumanizes people, other Americans begin to think it's okay to treat fellow citizens as less than.
Related on EcoSalon
John Oliver Wants American Police to Listen [Video]
Lin Manuel Miranda Reminds Us How Immigrants Get the Job Done [Video]
Self Care is Essential in Trump's America: #NowWhat
The post Everything About Trump is Getting Worse, Especially for Immigrants and People of Color: #NowWhat appeared first on EcoSalon.
---