Do Your Tissues Contain Harmful Pore-Clogging Ingredients?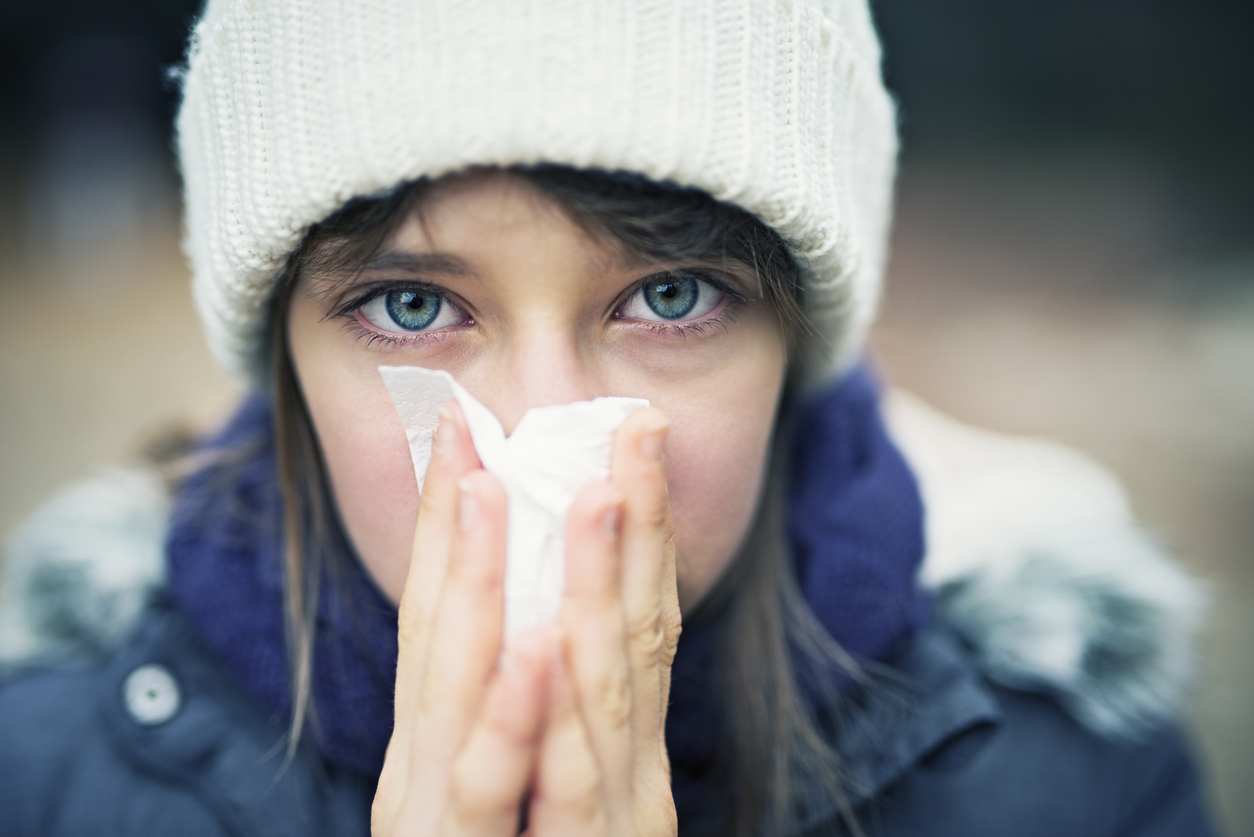 Ever wondered if your tissues are causing pimples? Probably not. You may be surprised what these common household products contain, including pore-clogging ingredients and skin irritants.
You are careful to look for harmful ingredients in your skincare, cosmetics, body care, and hair care products. But there are certain essentials that don't seem like they'd be a hazard. Soft, fluffy tissues being one of them.
Stocking up on tissues is par for the course this time of year. With colds and flus, and even seasonal allergies sticking around due to climate change, swiping a runny nose is a year round deal. Then there are other uses for these essentials. Maybe you use them to remove make up, soak oil from your face, or blot your lipstick. And that's just you, think how often you dab your children's faces with tissues.
Before you take one more swipe or swab with your favorite tissue, let's take a peek at exactly what those handy little items contain. Particularly, those with lotion. Yes, they are likely your top pick this time of year for quelling a drippy nose without the redness and chapped skin. But if you've been experiencing breakouts it could be due to the ingredients these ultra-soft tissues hold.
The label on Kleenex Lotion Tissues says they are made of "mild and soothing ingredients." What's really in these tissues is mineral oil, ceresin, stearyl alcohol, isopropyl palmitate, dimethicone, tocopheryl acetate (vitamin E), and aloe extract.
Since we are talking about tissues causing acne here, let's focus on the pore-clogging ingredients (comedogenics) first. Mineral oil is the main ingredient and is made from petroleum. It does make the tissues feel like they are moisturizing to skin, but petroleum forms a barrier on top of skin and is definitely a pore clogger. It also comes with a host of health related issues.
Second on the list is ceresin wax, another petroleum-derived ingredient shown to cause skin irritation in some skin types. Next up is isopropyl palmitate, a combination of isopropyl alcohol and palmitic acid used to make products feel emollient, and another comedogen. And then we have the ever popular dimethicone, commonly used in mainstream cosmetics to give that slippery feel associated with moisturizing products. This silicone-based polymer clogs pores and irritates many skin types.
Stearyl alcohol is often used in cosmetics as a way to hydrate skin while offering astringent properties good for acne prone skin. It is touted as gentle and non-irritating, but this ingredient has been shown to cause redness, irritation, and inflammation in sensitive skin.
Okay, so the lotion tissues do include vitamin E and aloe, both good for soothing skin. But let's take a closer look. Tocopheryl is vitamin E, but when mixed with the chemical acetic acid (to form tocopheryl acetate) it actually becomes a skin irritant. Aloe is the last ingredient, and you label readers know that means it makes up the least amount of the total ingredients.
Instead of caring for your delicate skin, these tissues harbor ingredients that clog pores and cause irritation. Not good.
So, what's the healthy choice for a sniffly snoot or beauty uses? Green Forest, Natural Value, and Seventh Generation tissues are all made with recycled content and free from toxic and pore clogging ingredients. Avoid lotion tissues altogether and opt for a skin balm to quell dryness and chapped skin.
*Disclaimer: Help support EcoSalon! Our site is dedicated to helping people live a conscious lifestyle. We've provided some affiliate links above in case you wish to purchase any of these products.
Related on EcoSalon
How to Get Rid of Acne Scars With Natural Remedies
7 Makeup Ideas for Cold and Flu Season
12 Winter Skin Products You'll Use All Year
The post Do Your Tissues Contain Harmful Pore-Clogging Ingredients? appeared first on EcoSalon.
---