5 Record Tables to Put the Perfect Spin on Your Vinyl Collection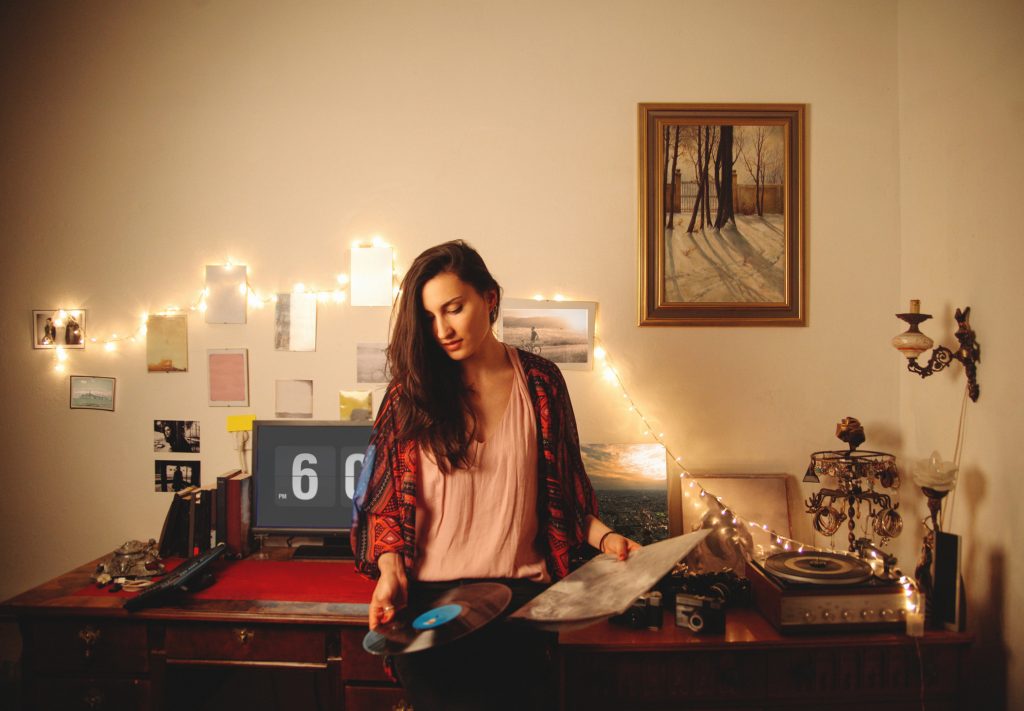 Don't be a vinyl philistine–get with the program, and treat your vinyl right by adding a record table to your space.
With the resurgence of vinyl comes one of those good kinds of problems to have–where to store your turntable and vinyl? The modern living room space doesn't necessarily have the readymade solution. In the days of yesteryear, televisions and turntables were built into one glorious console that took center stage in the living room, den, or family room. While going back in time isn't an option, neither is storing your record player on the coffee table. The solution is simple–to source a record table that serves both form and function.
Whether you are a serious vinyl aficionado or a weekend enthusiast, your record deck deserves the best–and so does your living space. There is absolutely no need to sacrifice style for function with the popularity of vinyl. The field is wide open no matter your taste and style preference. And that's not to mention the opportunities for going vintage or repurposing a piece of furniture intended for another use into a record table, which could be a wonderfully DIY adventure!
Put a Spin on It With a Record Table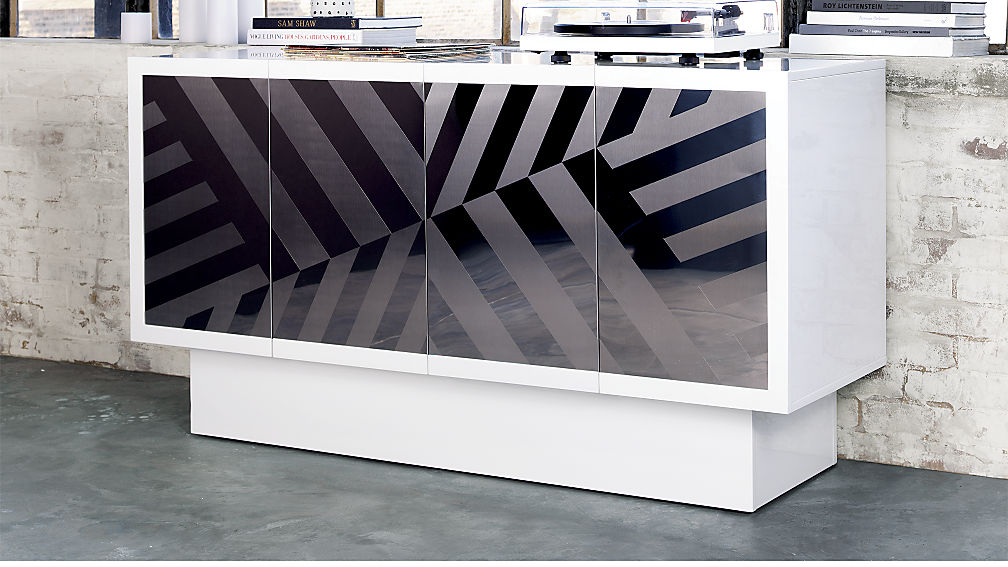 1. Changes Console via CB2
Believe it or not, this console table was designed exclusively for CB2 in collaboration with Kravitz Design by Lenny Kravitz. The piece is inspired by Lenny's eclectic global lifestyle and the furnishings from his homes in Paris, Brazil, and the Bahamas. While it's a little pricey, why not splurge a little?
2. Hamilton Console via Urban Outfitters
We love this Mid-century modern media console, which features plenty of storage for not only vinyl, but media players, books, and more. The sliding doors are a nice touch when you need to hide your clutter!
3. Arcuri Console via All Modern
Looking for something a little less expensive and a piece that is a little more unobtrusive, give this beauty a chance. Not only does it have a deco feel, but it's also sleek and elegant. It does not have record storage, but it serves the purpose of holding up your record player.
4. Hudson Record Player Table via WillCarlsonDesign
This piece is handmade from walnut, steel, and cherry and is made to store your turntable and records. It can hold up to 100 records, and the modern styling will help elevate your living space.
5. Lumi Wood Media Console via Lumi Wood
Handmade from oak and with hairpin legs, this compact console is designed with storing and using your record player in mind. It would be a great solution for a smaller space.
Related on EcoSalon
Love Garden Sounds: One of the Best Record Stores for Vinyl Lovers
Vinyl Fetish? The Music Never Stops
5 Visually Stunning Coffee Table Books with Equally Powerful Messages
The post 5 Record Tables to Put the Perfect Spin on Your Vinyl Collection appeared first on EcoSalon.
---