5 Cute Bomber and Puffer Jackets for the Impending Chill: Friday Finds
While temperatures aren't quite cold enough for people to start pulling their winter coats out of storage just yet, it's never too early to start shopping for on-trend outerwear. We've rounded up five cute jackets—three bomber jackets and two puffer jackets—you can don once the weather begins to cooperate.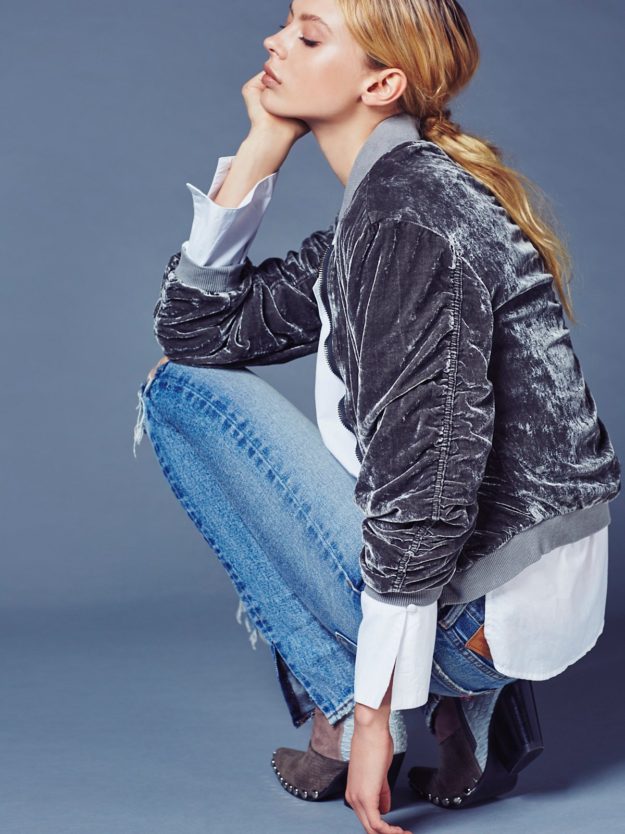 We'll start with a few bomber jackets that aren't the traditional cut, fit, or style you're used to seeing. The first coat features velvet and ruched sleeves. In addition to this coat's sleeves, it also features ribbed trim, a front zipper closure and hip pockets with snaps. And it doesn't hurt that this piece is lined with a silky inner cloth. Wear it with a mini skirt for a night out, or with some leggings to create a killer street style look. Priced at $148.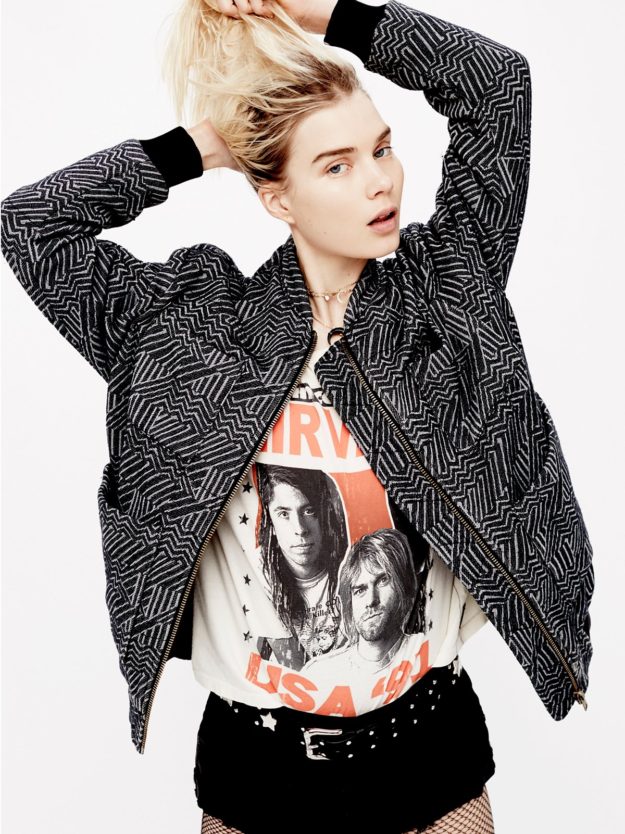 This incredibly mod piece features geo patterns all over. It also has bust slip pockets and a contrast rib trim. And although we think this piece would look amazing outfitted the way it is in the above picture, we also can't deny it would look great with other outfits, too. Just think how incredible this jacket would look with a sleek pencil skirt and fitted white blouse? Priced at $198.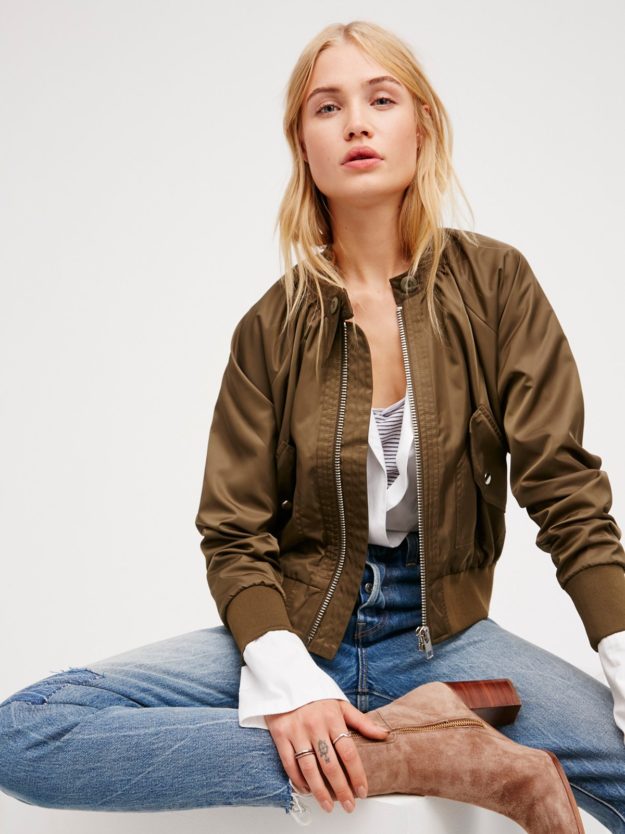 Yes, a million times Yes—we love this jacket. It's probably the most classic looking bomber jack that we've listed here. We like this coat's color—it ups its vintage vibe, which we love. This jacket is more casual and should be paired with vintage bell bottoms, worn-in band t-shirts, etc. So, just throw it in your favorite retro backpack and go. Priced at $78.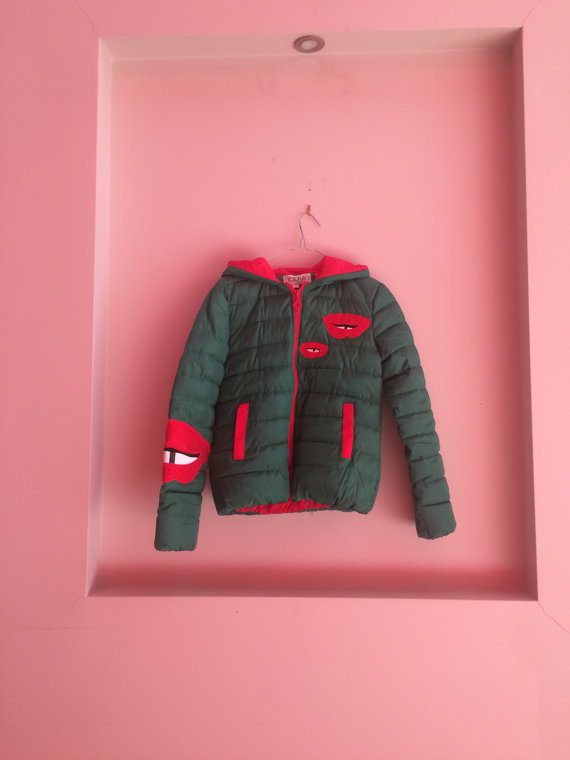 And now we're into real vintage territory. This coat is listed as a real-deal retro item and we've got to say it looks incredibly cool. This crazy neat coat features two colors: a dark green with bright red detailing. Although it's priced at $233.68 we think this unique item is worth it.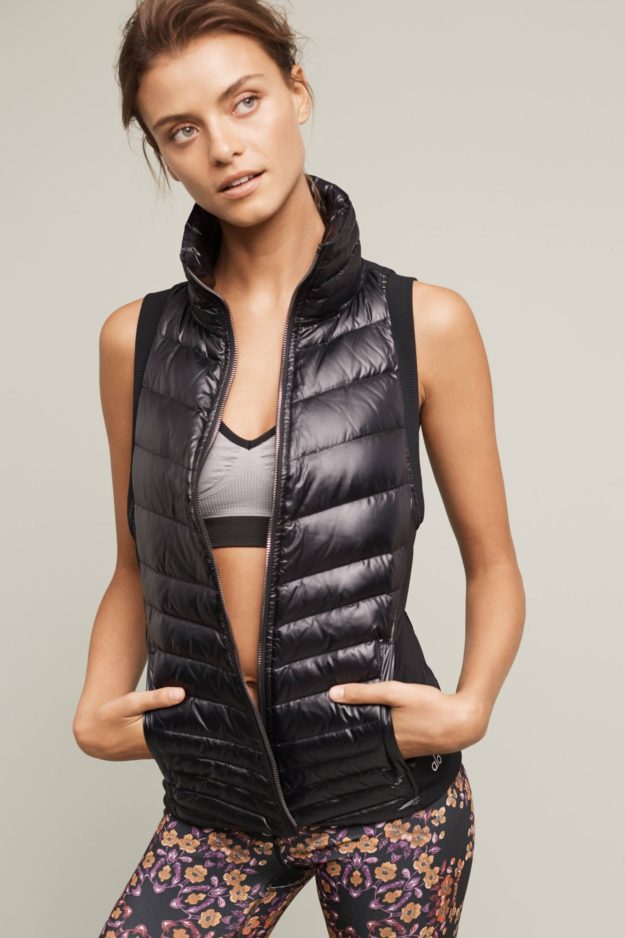 And although we know that this isn't technically a coat, we still love it for partial coverage in-between seasons. This vest features front, zip pockets and a down fill. Wear on a cold morning run to keep your hands free, or when you're jetting around town on an unpredictable weather day. Priced at $124.
*Disclaimer: Help support EcoSalon! Our site is dedicated to helping people live a conscious lifestyle. We've provided some affiliate links above in case you wish to purchase any of these products.
Related on EcoSalon
75 Spectacular Wardrobe Ideas (Or How to Dress at Any Age, Especially After 30)
Forget the Umbrella, Make a Splash with the Coat
Redeployed Military Fabrics in Sustainable Fashion
Image of woman in bomber jacket via Shutterstock
The post 5 Cute Bomber and Puffer Jackets for the Impending Chill: Friday Finds appeared first on EcoSalon.
---