3 Unconventional New Year's Resolutions for a Healthy 2018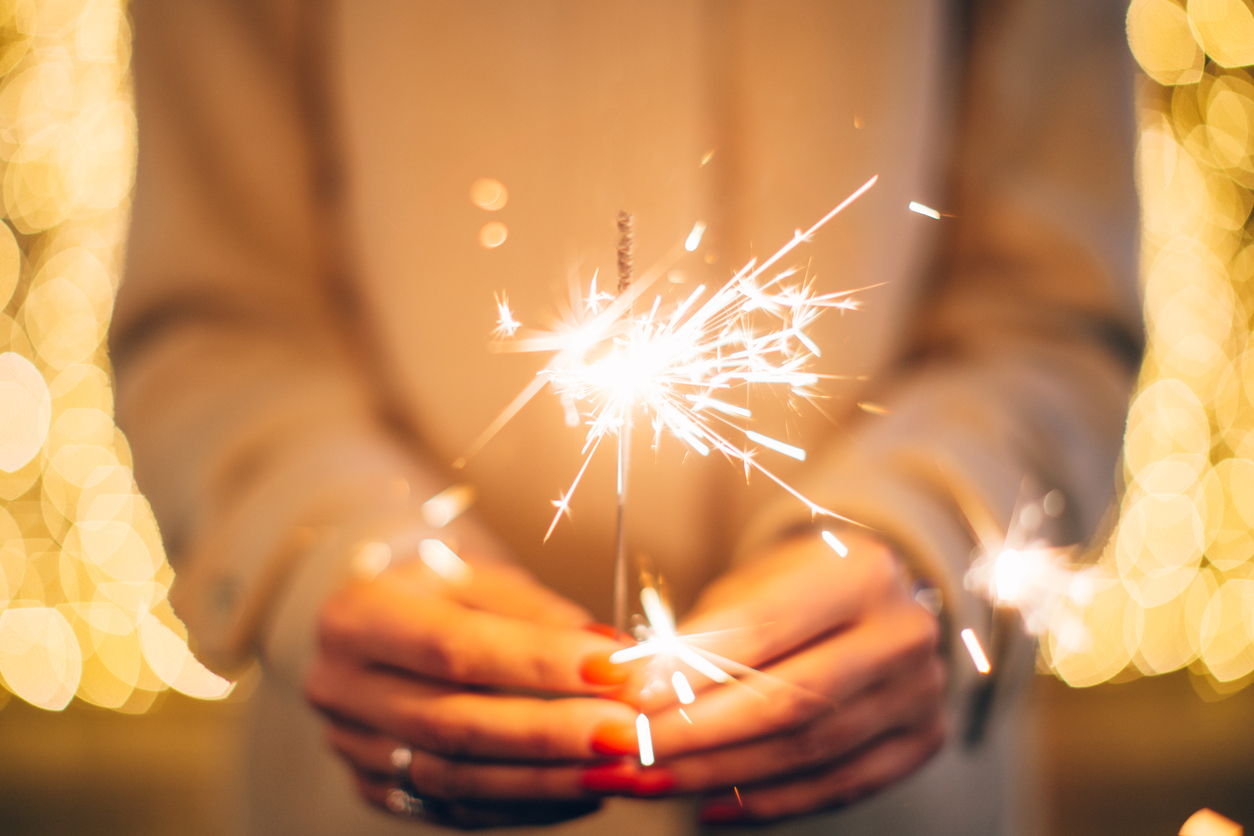 Glory be! 2017—also known as the year America lost its mind—is coming to a close. If 2017 has left you feeling mentally stressed and physically exhausted, you aren't alone—we feel you.
So, in order to help you start 2018 on the right foot—and with a calm mind—we reached out to a handful of experts and asked them how people can maintain happiness and health in the New Year. Their answers inspired us to create a small New Year's resolution list. We hope you think these experts thoughts are helpful.
Resolution #1: Learn to be you and stay present
Diane Lang, MA, counselor, educator and certified life coach, teaches a New Year, New You class that educates people on how to better live their lives. Most of the things Lang's class covers aren't new concepts, however, the course's topics are worth covering—especially now.
Make yourself a priority this year
I will learn to say no to others when I feel overwhelmed and stressed. I will say yes to my needs and wants. If I take care of myself, I will be there for others.
I will be grateful for what I have
I will take the time to pause and think about all I have. This isn't about material objects. This is about my abundance of love, warmth, comfort, care and empathy I receive on a daily basis. Spending a few minutes a day doing gratitude checks will help me realize all I have in life.
Pay it forward constantly
I will give more of myself everyday.
Step out of your comfort zone
In 2018, I will take risks, add variety and become more creative. The word "bored" will be removed from my word list this year.
This year I will be a great role model
This will make me a better parent, mentor, friend and educator.
I will become fully aware of my negative thoughts, comments and actions toward myself and others
I will make a conscious effort to be more positive and respectful of others and myself.
This year will be the year of action plans
Not only will I set short and long term goal lists but action plans on how to get there. I will write down each detail of my list and follow each step.
This year I will live in the present
I will let the past be in the past because the past doesn't equal the future. Also: Stop worrying about the future because it doesn't exist!
I will spend less time this year trying to control others and being perfect
Neither one is possible and even though I have known this for many years, I never listened. This year I vow to let go of my controlling issues and perfectionist traits and learn to enjoy life in its messy existence.
This year I will say…
"Thank you" to everyone I love, and not just on birthdays and holidays. I will also say sorry when needed; thanks when it's deserved; and I love you just because I do.
This year I won't try so hard to be someone I'm not
I will not compare myself to celebrities or wish I was someone else. I will become aware of who I am.
This year I will live my life
Sometimes, we get so caught up in our unrealistic expectations that we forget to just enjoy the life that is here right now.
Resolution #2: Worry better
Worry is a natural feeling. That's why you shouldn't try to ban worrying from your daily to-do list in 2018—you should schedule time for it.
Jill Howell, registered board certified art therapist and licensed professional counselor, thinks that scheduling worry time is helpful.
"I tell my patients to plan one or two specific 15 minute periods during the morning and evening when they are allowed to worry," says Howell. "If they think of a worry at noon but don't have time scheduled until 5 p.m., then there are two benefits: They might forget what the heck it is that they were going to worry about. [Also,] by identifying the worrying thought, they are beginning the process of cognitive behavioral therapy (CBT)."
She adds that you can't take care of a problem if you are not aware of it. "Identifying the worrisome thought helps you become aware enough to then work on changing your thoughts and ultimately your behaviors!"
Resolution #3: You are what you think, so think positive
Tom Ingrassia, author and president of The MotivAct Management Group, says that ultimately, you are what you think. "The thoughts you put into your mind will manifest in your life," says Ingrassia. "Put your focus on the positive, good things in your life and that will reflect in the outcomes you achieve."
He adds that when you are faced with a situation you don't know how to handle, stop, stay silent, and figure out what is in your best interest before making a move. "Think about a past success—how you achieved that and how that felt," he says.
One way to stay in this positive mindset is to set aside time for yourself each day. "Even if you can spare just 30 minutes from your hectic schedule, do it every day," he adds. "I also recommend spending a few minutes before you go to sleep each night reflecting on at least one thing you are grateful for that day."
Related on EcoSalon
5 Glam Looks Perfect for Ringing in the New Year: Friday Finds
7 Festive Cocktail Recipes to Ring in the New Year in Style
6 New Year's Resolutions Better for You and the Planet
The post 3 Unconventional New Year's Resolutions for a Healthy 2018 appeared first on EcoSalon.
---